Where we are - Bunmahon Surf School, Waterford
Bunmahon Village (Irish: Bun Machan, "the end of the Mahon"), also called Bonmahon, is a coastal village in County Waterford, Ireland, at the mouth of the River Mahon.
We are located at the main entrance to the beach, opposite the Engine House.
To get to Bonmahon from Waterford: N25 Dungarvan road for 5 miles. Then left at The Sweep pub on R681 for 10 miles through Kill to Bunmahon. 25 minute drive approximately. To get to Bonmahon from Dungarvan: Follow the coast road going from Dungarvan to Tramore. 20 minutes drive approximately.
Bunmahon was a mining village. Copper was mined here between 1827 and 1877. The population of the village swelled to over 2000 at that time. A temperance hall was built (converted in 1842 to become St. Mary's Roman Catholic Church). The village was home to a pawn shop, a creamery and a bacon factory, as well as 21 public houses. A history of this period and the mining activity was published in 2006, entitled The Making and Breaking of a Mining Community by local historian Des Cowman. One of the mine workers was Thomas Wheatley, whose son John Wheatley later went on to be Minister for Health for the first Labour Party (UK) government in 1924.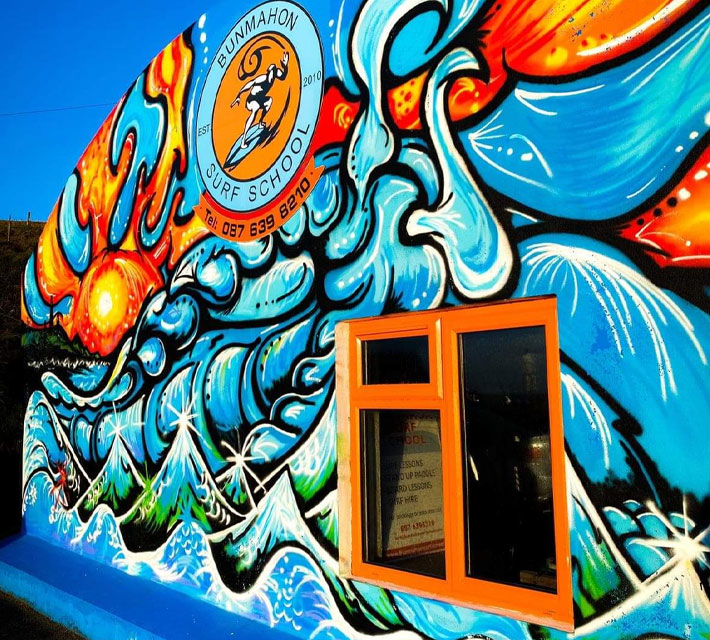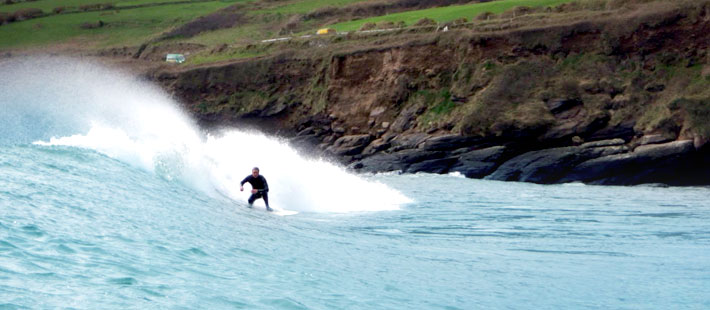 Bunmahon lies at the heart of the Copper Coast European Geopark. This is one of the copper coast's unchanged areas as it has not been touched by developers and boasts numerous beaches and wildlife. The wildlife includes wild foxes, rabbits, and many different species of birds. The local beach is popular with holidaymakers and surfers use it all year round.